Are You Ready To Grow Your Business?
To make those dreams a reality, to be challenged and learn the steps needed to bring about the change to create the business you want, and to give you the life you deserve:
Your best interests will always be at the core when we work together to:
✓ Implement strategies for you to make more money from your business✓ Accelerate the growth of your business to achieve the success you deserve✓ Get the business and your team working better for you, so you can step back and have time to work on the business and do the things you want✓ Remove the areas that have been causing you stress and worry✓ Deliver the quality of life you envisaged when you started out, spending more time with your family, realising some of those dreams…

ActionCOACH has a team of more than 1000 coaches worldwide and you will benefit directly from the proven tools and systems built up over 25 years. We are so confident that the system will generate results that we will refund the difference if you do not see results after 6 months.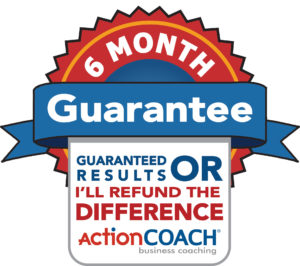 Business Growth Events
Upcoming Events
Business Growth Masterclass
This is an amazing free, practical, seminar that will give you clear actions to take away, and implement in your business. * Learn how to increase your profits by 61% – During the seminar we will give you the chance to step out of your business and get focused. You'll learn the most powerful…
View the full business events calendar
REAL PEOPLE , REAL RESULTS
Listen to what our customers have said about attending our seminars…
"Brilliant to take time out to focus on the business"
"Seminar was really informative"
"Great to learn something new as well as refresh knowledge"
Just some of the comments to listen out for….. .
What I like best about Action Coach
I met Rod at a taster coaching session which he organised and I very quickly formed the impression that he was someone that I wanted to work with and could add value to our business. I learnt so much in the first taster session that I realised that I needed to learn more so I have invested in a longer term coaching programme with him. I am a now part way through this and it has met and very much exceeded my expectations. I am learning new things and looking at things differently with every session and it has made me feel empowered, excited and confident to make positive changes to our business and working practices. I like the fact that Rod comes from an accounting background and has experience in business as a Financial Director so he has a strong underpinning in finance and the importance of profits and cash. But Rod offers so much more than this in relation to all the aspects of running a profitable business and providing tools and strategies to allow me to free up more time to work on our business rather than in it. I also really appreciate his focus on taking action and holding me accountable to implement these positive changes.

Tom Stendall, Partner, Hopkins Solicitors LLP
What I like best about Action Coach
Feeling completely out of my depth in starting and running a charity, it was a god send meeting Rod. Up until a few months ago I was worlds away from the business side of life and now I've made my way into it, slowly but surely. From Rod I have learned my valuable things that have opened my eyes and switched that lightbulb on in my head. More importantly, I now know that any business plan you have that isn't written down, is actually fantasy. I never also got how much of a difference accountability has on you, things I wanted to get done or was "meaning to get done" are now being done or are done. More specifically my 'fantasies' are now plans.

Rods free seminars are also fantastic and well worth going to, although I've had several private meetings with Rod, I still came out of the seminar with more knowledge and more ideas.

Rod has made a huge difference in our charity and we will grow more effectively because of it.

Wendy Willcock - Dawson You Are My Sunshine
Get In Touch
How Can We Help You?
Send a message
Contact info
Mansfield - ActionCOACH ActionCoach Mansfield,
F20 Ransom Hall,
Ransom Wood Business Park,
Southwell Road West