Are You Ready To Grow Your Business?
To make those dreams a reality, to be challenged and learn the steps needed to bring about the change to create the business you want, and to give you the life you deserve:





Your best interests will always be at the core when we work together to:
✓ Implement strategies for you to make more money from your business
✓ Accelerate the growth of your business to achieve the success you deserve
✓ Get the business and your team working better for you, so you can step back and have time to work on the business and do the things you want
✓ Remove the areas that have been causing you stress and worry
✓ Deliver the quality of life you envisaged when you started out, spending more time with your family, realising some of those dreams…
ActionCOACH has a team of more than 1000 coaches worldwide and you will benefit directly from the proven tools and systems built up over 25 years. We are so confident that the system will generate results that we will refund the difference if you do not see results after 6 months.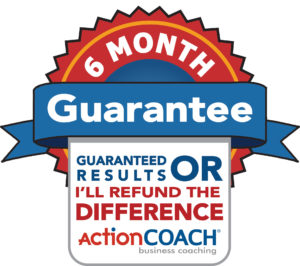 Business Growth Events
Upcoming Events
6 Steps to MASSIVE results in your business!
This is an amazing free, practical, seminar that will give you clear actions to take away, and implement in your business. * Learn how to increase your profits by 61% – During the seminar we will give you the chance to step out of your business and get focused. You'll learn the most powerful business…
6 Steps
View the full business events calendar
REAL PEOPLE , REAL RESULTS
Listen to what our customers have said about attending our seminars…
"Brilliant to take time out to focus on the business"
"Seminar was really informative"
"Great to learn something new as well as refresh knowledge"
Just some of the comments to listen out for….. .
Get In Touch
How Can We Help You?
Send a message
Contact info
Mansfield - ActionCOACH ActionCoach Mansfield,
F20 Ransom Hall,
Ransom Wood Business Park,
Southwell Road West